petrabi's Profile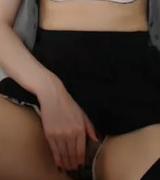 Personal Information
About me:
I work as Hooker. For Money can fuck me everyone
Interested in:
boys+girls
What I'm looking for:
Group Bisexual Party
My erogenous zones:
Pussy
My ideal sexual partner:
Love big cock in all hole
My best attributes:
i am fuckable for all
Turn Ons:
sperm and pussy juice
Turn Offs:
1 day without sex
Rub my clit and fucking my lonely dildo until I just climaxed
See All
From
Petrabi
2 years ago 409 views
I was all alone at home where in I was too horny today unlike rest of the days. I always had a long big dildo to pleasure myself when there is no real cock. So I decided to use the dildo, I remove my pants and come and sit on this dildo fucking it hard thinking it is a hard cock of my previous boyfriends. I like my dildo, its long and big and it fucks me right in my pussy. I ride this dildo very hard and start to masturbate myself while I fuck and rub my clit at the same time. I start moaning as this is no less than an actual dick. I'm imagining that this is a real cock while I'm riding it hard and enjoy. I slap my pussy and rub it harder and harder. There is so much pleasure in fucking a dildo when you're too horny. My intensity is building up as I almost feel like coming which I did, all my juices are out and I feel so relaxed. I just sit there stroking that dildo like a real cock while I sit back and relax myself as I just climaxed.